Harvest Beef Jerky 9 ounce bag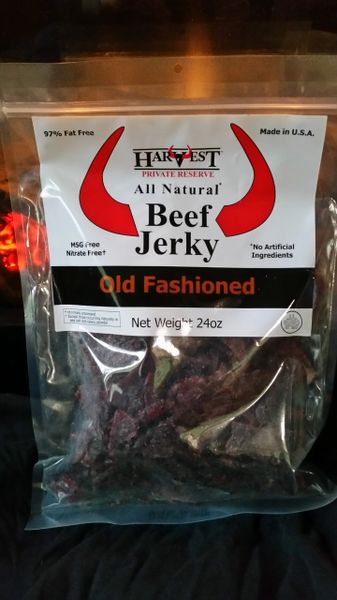 This great jerky is made right here in Oregon!  Five great flavors all seasoned with sea salt!  No Hormones, No MSG. 
Honey Glazed - this sweet jerky has a soft sweet taste that has hints of brown sugar.
Old Fashioned - classic jerky flavor!  Softer thank those tougher jerkies out there.  
Zesty Teriyaki - mild teriyaki meets a softer just right jerky!
Sea Salt & Pepper - The pepper gives you a kick you just wouldn't expect!  Great flavor.
Spicy Hot Pepper - Spicy bite that makes you want more!.